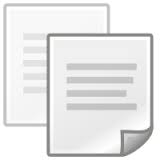 One-on-One Cadaveric Workshops
The International Musculoskeletal Society, Formarely known as Society for Progress and Innovation for the Near East,www.neareastspine.org,  is a society that works relentlesly to work with all academics and professional societies to promote medical education in the hope to alleviate musculoskeletal pain and disability.
​
Major International societies have partnered with us for many years such as: AO and AO Spine, Scoliosis Research Society (SRS), North American Spine Society, NASS, Pediatric Orthopedic Society for North America (POSNA) in addition to most of the local and regional societies from the Middle East.The meeting is scheduled to take place this July 28nd – ۳۰th in the beautiful city, Beirut. However the workshops are from July 26-July 30th (in order to give one-on-one experience while accommodating more people)

This meeting gathers annually world-class Faculty and draws attendees from around the world.  
In order to give our delagates full learing experience, we run separate tracks and lecture rooms that will run in parallel for 3 days:
Track 1: General Orthopedics: hips, knees, sports, total joints, foot and ankle, and so forth

Track 2: Pain & Rehab Medicine: medical management, manipulations, injections, pumps, etc.
Track 3: Spine Surgery: open and minimally invasive surgery, cervical lumbar and thoracic, all pathologies, and so forth 
The meeting conduct​s
 very unique, one-on-one cadaveric workshops ( Instructor​ and 4 delegates) on basic and most novel technologies such as:
Basic anatomy and surgical approaches: hips, knees, shoulder, foot and Ankle, Spine etc..

Arthroscopies: shoulder, Knee, ankle

Surgical procedures: 

Total Joints Arthroplasties & Revisions

Fracture fixations

Tendon Transfers: shoulder, ankle, hand etc…

Spinal procedures: laminectomies, Pedicle Screws, Osteotomies etc..

​UltraSound workshops

Injections​

Minimally invasive techniques: Spine, Shoulder, Knee etc…
If you do have a recommendation for high level faculty, regional and international, feel free to share it with us. 

Your participation in this unique event will be very helpful and will raise health care standards throughout the Middle East region and the world.  We hope you can join us!
If your time allows, we would like to setup a call with you at your earlietst convenience to discuss further
In order to make it simple and easy on delegates, we're offering online registration : www.neareastspine.org.
This year's great Package: flat $1000 will include:Three nights of 4 star hotel. (for 4 nights, package $1100)
conference registration. with CME and Certificate from Boston University, International Musculoskeletal Society & North American Spine Society
cadaveric workshops with Certificate of attendance from: International Musculoskeletal Society & North American Spine Society